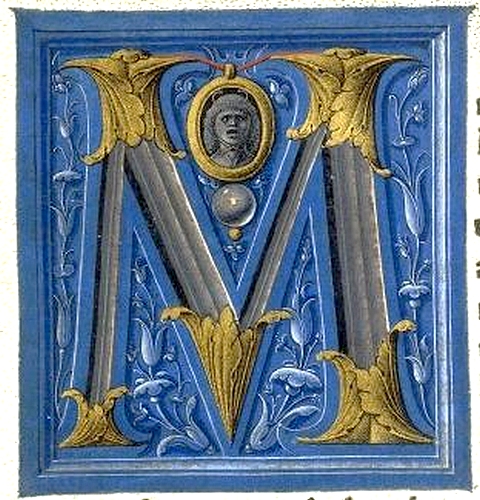 Quan preparava l'
abecedari de Liederabend
em vaig trobar que tenia dos mots per a una lletra, i no podia renunciar a cap dels dos. Què pots fer quan el pianista que vols que representi els d'abans i el que vols que representi els d'ara comparteixen inicial? Només una cosa: trencar les regles del joc i triar-les totes dues. Prescindir-ne d'una no era una opció, així que la lletra M és per a Gerald Moore i Malcolm Martineau.
Gerald Moore
és al piano el que Dietrich Fischer-Dieskau a la veu. Parles de lied i de piano i és el primer nom que surt a la conversa, un nom present a tantíssims enregistraments amb tantíssims cantants. Si faig el paral·lelisme amb Fischer-Dieskau, però, no és només perquè sigui un gran pianista i el més conegut, sinó perquè també va ser un important divulgador. Divulgador del lied i, sobretot, divulgador del paper del pianista en el lied. Encara avui els pianistes no tenen la mateixa visibilitat que els cantants, però hem avançat força; hi ha enregistraments antics en què al pianista ni se l'esmenta, i Moore va fer molt per canviar aquesta situació, amb llibres com
The unashamed accompanist
(El pianista descarat), publicat el 1943, i un munt de conferències que seria un goig poder escoltar, perquè, pels enregistraments que ens han quedat, era didàctic i amb molt de sentit de l'humor; prou com per titular les seves memòries
Am I too loud?
(Estic tocant massa fort?).
I de
Malcolm Martineau
, què us puc dir que no hagi dit ja? N'he parlat sovint i no fa gaire que vaig escriure'n
aquest breu perfil
per a la Schubertíada a Vilabertran. Us puc dir que és un pianista excel·lent, sensible, minuciós i imaginatiu, però el més fàcil i el millor és que l'escolteu vosaltres mateixos. En disc o, encara millor en un recital. No fa gaire llegia algú a Twitter que deia que s'havia emocionat escoltant un enregistrament seu; no recordo ara amb quin lied, però no és un efecte aïllat, i ja que tenim la sort de poder gaudir de la seva música aquí i ara, no se m'acut res millor que dir-vos que l'escolteu tantes vegades i amb tants cantants com us sigui possible.
Gerald Moore és el representant dels pianistes d'abans, els pianistes dels discos, com
Michael Raucheisen
,
Benjamin Britten
,
Hubert Giesen
o
Danton Baldwin
(a qui vaig tenir la sort d'escoltar breument fa uns mesos). Pianistes sovint maltractats pel tècnic de so, que els deixava en segon pla, i perjudicats, en els enregistraments més antics, per les limitacions tècniques de l'època. Malcolm Martineau és el representant dels pianistes d'ara, dels que tenim la sort de gaudir als escenaris (confeso que més d'un cop he anat a un recital pel pianista, més que no pel cantant). Gràcies, Malcolm Martineau, i gràcies
Helmut Deutsch
,
Wolfram Rieger
,
Graham Johnson
,
Ian Burnside
o
Julius Drake
. De fet, m'agradaria que aquesta lletra M recordés tots els pianistes, els soferts, pacients i savis pianistes. Ja sé que ja ho sabeu, però deixeu-me que recordi que en un concert no hauríem d'entendre el pianista com un senyor (de vegades, una senyora) que és allà perquè el cantant no canti
a cappella
. Ni tan sols com el senyor que cobrirà el cantant quan tingui un lapsus (i no tindrà ningú que el cobreixi quan sigui ell qui tingui el lapsus). Pensem que el pianista és la meitat de la cançó. Pensem que els compositors (que la majoria eren pianistes i, amb alguna excepció, no eren cantants) han posat molt d'esforç en elaborar la seva part perquè l'acompanyament ens digui moltes coses que la veu no ens pot dir. No pot ser que, en un recital, estiguem escoltant el cantant i sentint el pianista! En definitiva, siguem conscients que estem escoltant un duo.
Passem a la música? Espero que a Malcolm Martineau, si arribés a llegir això, no li sàpiga greu que la il·lustració musical vagi a càrrec de Gerald Moore. A Youtube hi ha uns quants vídeos d'uns programes que es van fer a la BBC els anys 50 i 60, concerts amb grans cantants (Dietrich Fischer-Dieskau, Victoria de los Ángeles, Elisabeth Schwarzkopf, Teresa Berganza o Nicolai Gedda) on Moore presenta cada cançó fent-ne una petita explicació. La posada en escena d'alguns d'aquests concerts resulta avui dia encantadorament passada de moda, amb l'estudi decorat com un salonet (un salonet de 200 m2); vaig estar a punt de compartir amb vosaltres
aquest vídeo
, però un cop ha saludat Moore, Schwarzkopf s'allunya del piano i el pianista queda fora de pla durant tota la cançó. Així que he triat aquest altre vídeo amb Nicolai Gedda, un programa de 1961 (amb una decoració més sòbria). Fixeu-vos que Gedda es recolza a la tapa del piano, que està tancada!
La cançó que interpreten és
Down by the Salley Gardens
, en la versió de Benjamin Britten. El poema és de W.B. Yeats, que el va publicar el 1889 amb el títol
An Old Song Re-sung
, perquè era la seva reconstrucció d'una antiga cançó tradicional irlandesa que havia sentit cantar a una senyora gran i de la qual només recordava alguns versos; a la següent edició, de 1895, ja va aparèixer amb el nom que li coneixem ara. El 1909, el compositor Herbert Hugues, especialista en música tradicional i compilador de centenars de cançons, va musicar els versos de Yeats amb antiga melodia irlandesa,
The Maids of Mourne Shore
; després d'això, altres compositors n'han fet arranjaments, com Britten, que ho va fer el 1940, durant la seva estada als Estats Units; Down by the Salley Gardens és una cançó molt coneguda que segurament haureu sentit en moltes versions; ens parla de la pèrdua d'un amor que va començar entre salzes, un arbre molt propici a aixoplugar històries d'amor protegint-les de mirades indiscretes.
Down by the Salley Gardens

Down by the Salley Gardens, my love and I did meet.
She passed the Salley Gardens with little snow-white feet.
She bid me take love easy, as the leaves grow on the tree
But I, being young and foolish, with her would not agree.
In a field by the river my love and I did stand
And on my leaning shoulder she laid her snow-white hand.
She bid me take life easy, as the grass grows on the weirs.
But I was young and foolish, and now am full of tears.
Al jardins dels salzes, el meu amor i jo ens vam trobar.
Ella va creuar els jardins dels salzes amb peuets blancs com la neu.
Em va suggerir que m'agafés l'amor amb calma, com les fulles creixen a l'arbre,
però jo era jove i beneit i no hi vaig estar d'acord.
En un camp vora el riu ens estàvem la meva estimada i jo
i ella va deixar la seva mà blanca com la neu a la meva espatlla inclinada.
Em va suggerir que m'agafés la vida amb calma, com l'herba creix a la presa,
però jo era jove i beneit, i ara em desfaig en llàgrimes.