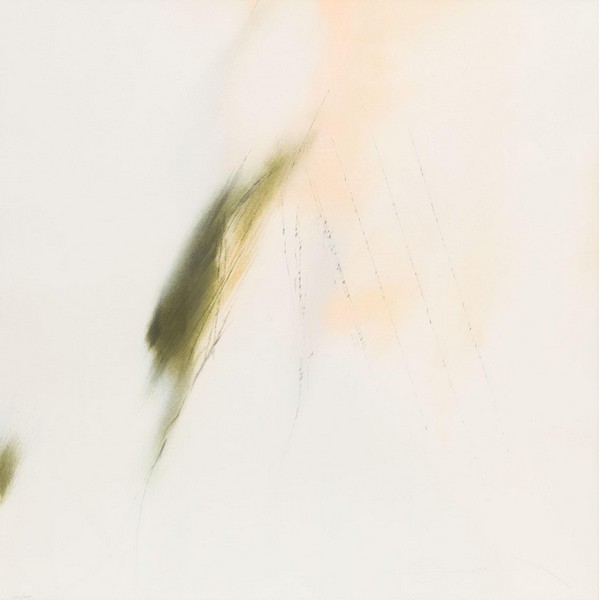 Fragment botànic - F. Zábel
Regular readers know that when I post a "momento musical" is because, for one reason or another, I was not able to prepare an article comme il faut. I didn't have the time to write what I had thought for this week, but that's not a reason to leave you without music, and choosing a song was easy: last week I talked about Poulenc's cycle Tel jour telle nuit and I shared Nous avons fait la nuit, but I regretted that we didn't listen to Une herbe pauvre, so this week it's its turn.
I found two English translations to the French term "herbe pauvre": "maigre grass" and "sparse grass" (in Catalan we use the same expression, "herba pobra", so it was easier); it's referred to the grass that grows in non-fertile grounds or in extreme cold or heat, weak and thin; nothing to do with the exuberance of the rich, green grass in spring. However, sometimes this scrawny grass moves someone who captures the moment in a poem (for example, Paul Éluard or Justinus Kerner) or in a song (as Francis Poulenc or Robert Schumann); It has sprouted through snow, it's the health and it has the taste of pure air. We could also call it hope, couldn't we?
The sixth song of Tel jour telle nuit is clear as the cold mountain air and clean as snow, it has the calm of the blade of grass that comes out to announce the spring, unaware of the feelings it arouses. After listening to this short mélodie in its "original version", that is, that of Pierre Bernac and Francis Poulenc, you could feel like feeling again the healing power of that green that announces the end of winter (real or imaginary), in that case, you could go over that cherry of Une herbe pauvre, Schumann and Kerner's song Erstes grün.
Une herbe pauvre

Une herbe pauvre
Sauvage
Apparut dans la neige
C'était la santé
Ma bouche fut émerveillée
Du goût d'air pur qu'elle avait
Elle était fanée.
A meagre
wild grass
appeared in the snow
it was health
my mouth was in wonder
at the taste it had of pure air
it was withered.
(translation by Christopher Goldsack)