This week I'm posting on Tuesday instead of Wednesday to share with you the programme of the Schubertíada, presented a while ago.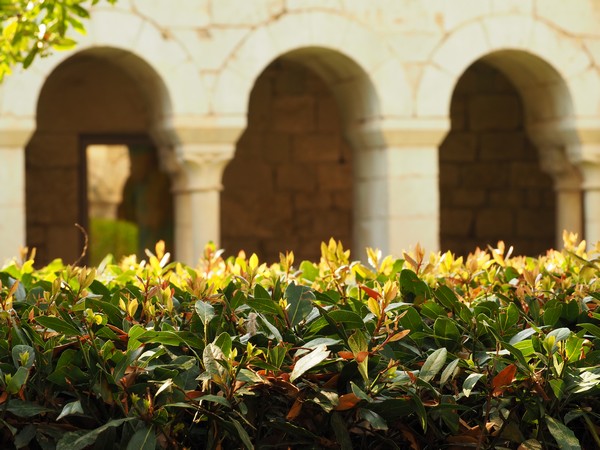 This year we celebrate the 30th Schubertíada with a generous programme in many ways: the number of concerts, the quality of the artists, the variety of programmes and even in its extension. The Schubertíada Vilabertran will take place from 11 August until 28 August; among the twenty-three concerts, I'm focusing on the sixteen song recitals. As you see, there are many of them; I don't know how I'm going to organize the usual review in August… But, for now, I should try to organize myself to mention all of them in this article. Do you have your diary to hand? Let's go, then.
I'm starting on Sunday the 21st, the day of official celebrations of the 30th festival; besides, this day we're paying tribute to someone I love very much, and I'm certain that many readers love him too: Jordi Roch, the founder of the Schubertíada. On that day, we're listening to Julie Fuchs, who is singing Mélisande now at Liceu in Barcelona; she'll make her debut at the Schubertíada with French song, Fauré and Poulenc, accompanied by Daniel Heide. We will also have the joy to listen again to Ema Nikolovska and the great Wolfram Rieger together; they offered such a great recital last year! This year's programme is not well-definet yet, but it seems there will perform, Dvořák, Schubert and Toldrà. And, to finish the day, none other than Matthias Goerne, Alexander Schmalcz, Franz Schubert and Die schöne Müllerin.
Goerne will give one more concert, with Seong-Jin Cho. From that programme we only know the composers, Wolf and Schumann, enough to make my mouth water. And since we're talking about baritones, I'm delighted Manuel Walser is singing again at the Schubertíada, I like him very much; accompanied by Akemi Murakami, he'll sing Schwanengesang and Schubert's Lieder with poems by Seidl. That's to say, we're enjoying a beautiful 'all Schubert' programme. The impressive programme of Andrè Schuen and Daniel Heide centers on night and farewells. They'll perform Mahler's Kindertotenlieder, two groups of Schubert's Lieder including gems such as Nachtviolen and Nacht und Träume and, just in case that wasn't enough, a selection of wonderful Korngold's Lieder. It will be a great, great concert. Konstantin Krimmel also comes back (and I'm happy), accompanied by Wolfram Rieger; he will sing ballads of Loewe, which he does wonderfully, and more Schubert. He's singing some of my favorites, I wanted to highlight a magnificent song hardly heard in recitals, Auf dem Strom, with a special guest, horn player José Vicente Castelló. We're listening to more Loewe at the Schubertíada, with a singer who all the Wagnerians will know: Johannes Martin Kränzle. Don't miss his concert with pianist Hilko Dumno, because it looks promising: besides Loewe and Wolf, it includes a rarity of Schubert, Die Bürgschaft, and a cycle of Jewish songs by Richard Rudolf Klein that will make us think of Fiddler on the Roof. It's a complex program requiring a specialist like Kränzle.
Our last baritone is Ferran Albrich. As you know, every year the students of the Academy of the Schubertíada used to prepare with Wolfram Rieger the programmes they presented in Vilabertran, Albrich himself did so last summer. This year the project grows and splits into two: the baritone and soprano Mercedes Gancedo will work with Matthias Goerne on a selection of Mahler's Des Knaben Wunderhorn, while soprano María Díaz Coca and pianist Jaesung Hong on one side, and countertenor Constantin Zimmermann on the other (the first countertenor at the Schubertíada ever!) will prepare their concert with Juliane Banse and Wolfram Rieger.
Juliane Banse and Wolfram Rieger will also offer an intense concert: Frauenliebe und -leben by Schumann, a selection of Brahms's Lieder that includes the great Vier ernste Gesänge and, to finish, duets by Schumann with another special guest, Konstantin Krimmel. More sopranos: Julia Kleiter also returns, accompanied again by one of the most loved pianists on Liederabend, Julius Drake. Their programme has a first part with less-known Schubert's Lieder, they're always welcome, and a second one that takes us to the turn of the century, with Berg, Schönberg and Wolf (Kleiter made a magnificent Wolf last year). One of the debuts at the Schubertíada will be that of the young Johanna Wallroth, who will be accompanied by Malcolm Martineau, speaking about loved pianists. In addition to Schubert and Mahler (have you ever noticed how well these two composers combine?), the soprano will sing mélodies by Debussy, songs by Swedish composer Agathe Backer Grøndahl and Grieg's fantastic Opus 48. There's just a soprano to be mentioned, Marlis Petersen, who will sing at the opening concert accompanied by Stephan Matthias Ladermann. Her programs are always very personal, and she knows how to link pieces of many composers to create very particular atmospheres. This time, she presents Innenwelten.
There are only three concerts left. On the one hand, Catriona Morison, the only mezzo-soprano along with Ema Nikolovska. She will be accompanied by to perform Brahms, Strauss, and one of my favourite cycles, Mahler's Rückert Lieder. In addition, there will be another special collaboration, that of Lara Fernández, who will play with Morison and Bushakevitz the Zwei Gesänge for voice, viola and piano, two Brahms's gorgeous songs. The mezzo-soprano will sing in Barcelona in May; if you listen to her, you'll rush to buy tickets for her concert in Vilabertran.
Finally, the two tenors. Roger Padullés and Francisco Poyato have prepared a concert centered on Juli Garreta. He will be accompanied by two other composers from L'Empordà, Joaquim Serra and Eduard Toldrà, and two others from further away, Beethoven and Grieg. Ammiel Bushakevitzd I finish with the great Christoph Prégardien, accompanied by Julius Drake; we're living with them one more great night with a fantastic programme: Schubert, Wolf and Schumann's Dichterliebe.
Time to finish, I know. That's long, and I only mentioned the song recitals in Vilabertran... Please check the whole programme on Schubertíada's website.
To illustrate this post, I propose a wonderful Lied by Hugo Wolf that we heard here a few years ago, Verschwiegene Liebe. This time sings Christoph Prégardien (accompanied by Michael Gees), who will also sing this song in Vilabertran.
Verschwiegene Liebe

Über Wipfel und Saaten
In den Glanz hinein -
Wer mag sie erraten,
Wer holte sie ein?
Gedanken sich wiegen,
Die Nacht ist verschwiegen,
Gedanken sind frei.
Errät' es nur eine,
Wer an sie gedacht
Beim Rauschen der Haine,
Wenn niemand mehr wacht
Als die Wolken, die fliegen -
Mein Lieb ist verschwiegen
Und schön wie die Nacht.
Over treetops and corn
and into the splendor -
who may guess them,
who may catch up with them?
Thoughts sway,
the night is mute;
thoughts run free.
Only one guesses,
one who has thought of her
by the rustling of the grove,
when no one was watching any longer
except the clouds that flew by -
my love is silent
and as fair as the night.
(translation by Emily Ezust)
Related articles