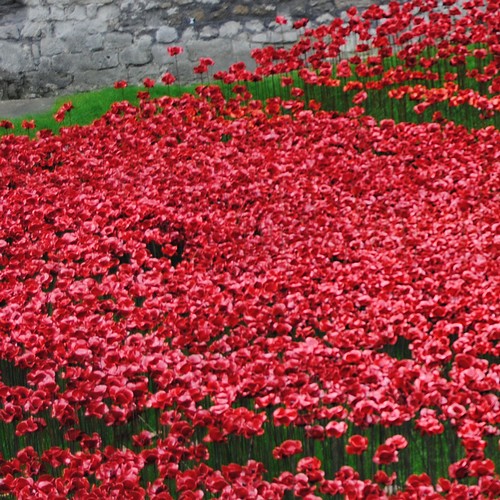 Hi ha compositors, pintors, escriptors, actors, el que vulgueu, que ens agraden especialment encara que no se'ls consideri els més importants o no siguin gaire coneguts. Un dia criden la nostra atenció, els seguim amb interès, acaben per formar part del nostres imprescindibles i ens els estimem potser una miqueta més perquè són, i podeu posar-hi tantes cometes com vulgueu, "menors". George Butterworth és un compositor poc conegut fora del Regne Unit; si més no, a casa nostra, no ho és gens, de conegut. Però a mi em va robar el cor fa molt de temps i per això és el protagonista de la primera entrada d'agost, quan se suposa que havien de començar les entrades més estiuenques. Per això i perquè demà passat es compleixen cent anys de la seva mort; no volia deixar passar aquesta data sense recordar-lo. Així que permeteu-me que escoltem aquesta setmana una cançó de George Butterworth i la setmana vinent començarem a preparar la
Schubertíada a Vilabertran
.
No és el primer cop que us parlo de Butterworth; a primers d'any vaig dedicar una entrada al seu cicle de cançons més conegut,
A Shropshire Lad
i, molt abans, en el primer any del blog, ja havíem escoltat una de les seves cançons,
The Lads in their hundreds
. Així que, ni que sigui amb quatre pinzellades, ja us havia fet un retrat d'aquest compositor, considerat abans de la Primera Guerra Mundial una promesa de la música anglesa i mort el 5 d'agost de 1916 a la batalla del Somme, amb 31 anys acabats de fer. La seva obra, després que en destruís una part abans de marxar al front, és tan breu...
Avui escoltarem una de les tres cançons que no estan incloses en cap cicle,
Requiescat
. Parteix d'un poema d'Oscar Wilde, dedicat a la seva germana Isola, morta de meningitis el 1867, quan tenia deu anys i Oscar, dotze. El nen va quedar molt marcat per la pèrdua de la petita; sembla ser que l'escriptor sempre va portar amb ell, fins a la seva mort, un floc de cabells de la Isola. Quan tenia dinou anys, Wilde va escriure aquest poema, publicat el 1881. Si us hi fixeu, és una història semblant a la del poema
An eine Äolsharfe
, que Mörike va escriure uns quants anys després de la mort del seu germà August, desaparegut també ben jove.
Butterworth va escriure la seva cançó el març de 1911, unes setmanes després de morir la seva mare. Julia Marguerite Wigan, així es deia de soltera, havia estat cantant professional; va donar les primeres lliçons de música al petit George i el va encoratjar a dedicar-se a la música. El pare, Alexander, com tants pares llavors i ara, volia que el seu fill es dediqués a una professió seriosa com era la d'advocat i considerava la música només una afició. Però primer a Eton i després al Trinity College d'Oxford, el seu fill va destacar en els estudis musicals i en els esports i va treure unes notes més aviat justetes en la resta d'assignatures. Poc després de morir la mare, el pare va donar permís a George per dedicar-se professionalment a la música i el cert és que es va sentir molt orgullós de l'obra del seu fill. Si no ho tinc mal entès,
Requiescat
no era entre les obres que Butterworth va confiar al seu amic Ralph Vaughan Williams abans de marxar a la guerra; va ser el seu pare qui la va conservar a casa seva, juntament amb un parell de cançons més.
Si heu escoltat altres cançons de Butterworth, reconeixereu a
Requiescat
el mateix minimalisme, les depurades línies tan vocal com del piano. En qualsevol cas, espero que us agradi aquesta cançó melancòlica i delicada, que avui escoltem en la versió de Roderick Williams i Iain Burnsid. En record de George Butterworth i els centenars de milers d'homes morts en aquella batalla.
Requiescat

Tread lightly, she is near
Under the snow,
Speak gently, she can hear
The daisies grow.
All her bright golden hair
Tarnished with rust,
She that was young and fair
Fallen to dust.
Lily-like, white as snow,
She hardly knew
She was a woman so
Sweetly she grew.
Coffin-board, heavy stone,
Lie on her breast.
I vex my heart alone,
She is at rest.
Peace, Peace, she cannot hear
Lyre or sonnet,
All my life's buried here,
Heap earth upon it.
Camina suaument, ella és a prop
sota la neu;
parla fluix, ella pot sentir
com creixen les margarides.
Els seus cabells lluents i daurats
estan deslluïts pel rovell;
ella, que era jove i bella,
ara és pols.
Semblant a un lliri, blanca com la neu,
a penes sabia
que era una dona,
tan dolçament cresqué.
La tapa del taüt, la pesada llosa,
descansen sobre el seu pit.
Jo torturo a soles el meu cor,
ella descansa.
Pau, pau, ella no pot sentir
cap lira o sonet,
tota la meva vida és enterrada aquí,
tireu-hi terra a sobre.